We are members of the
Great Dane Club of California,
Rim Of The World Comfort Pets & the
Mountain Humane Society.




We're a small home kennel located in the San Bernardino
Mountains of Southern California.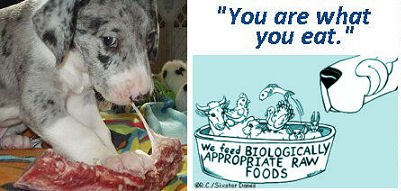 We've believe in raw feeding and have been doing so for over 10 years.


We specialize in Harlequin & Mantle Great Danes
where they are 'family first!'


But don't get me wrong - we also enjoy owner handling our pride & joys.

We typically breed when we are looking to add a new member to our own family.
When breeding Harlequins sometimes we are blessed with Merle Great Danes too.

SIGN Our Guestbook -
VIEW Our Guestbook
Follow us on

Our Online Store
Taping Natural Ears
Dane or Dalmatian?
Baron's Commercial
Favorite Photos
Agility Pixs
'DANE'
CA. Dane Day Club
Fun Puzzles
Doggy Dos
Links & Rings
***Email us***