[Go to PAGE 3]

It was a nice show overall
made nicer by the wins of our 4 footed kids.



Judge: Mr. Lester Mapes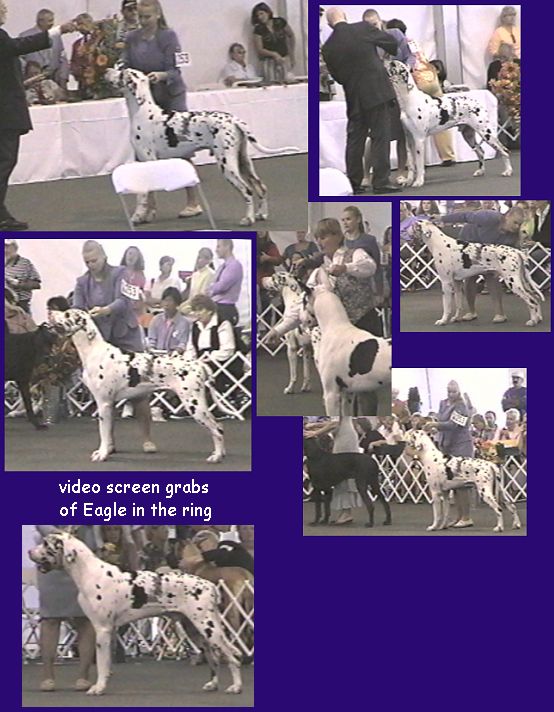 Eagle loves being in the ring.


Not only did Eagle win the large (total 13 present entries) BBE Dog class
but he stayed in the running for winner's making each cut until the end.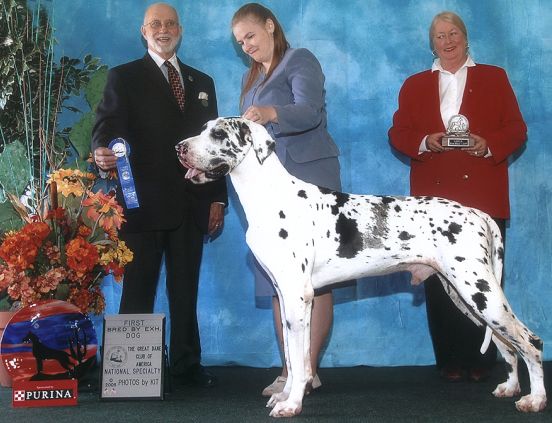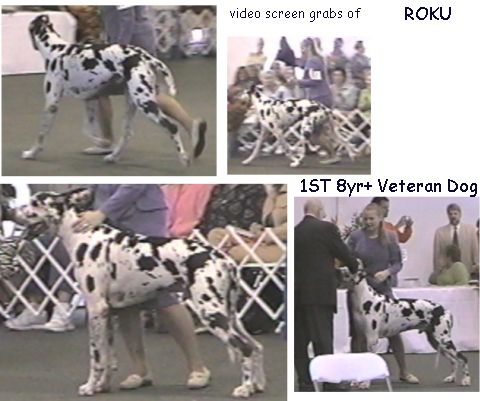 (Eagle's dad)
Roku showed that he doesn't look his age.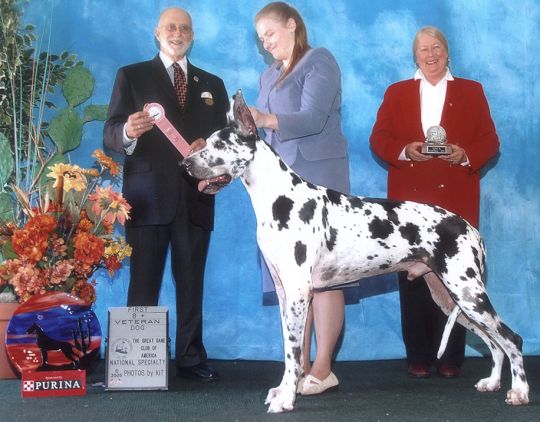 This wonderful fellow's 9th b'day is on 11/11/05
Thanks to Joyce for blessing us with him.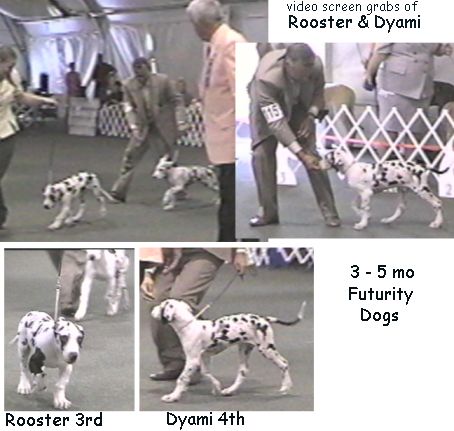 (Eagle's kids)
This was our lil birdies' first flights into the ring
under Mr. Marshall Stoner & Ms. Joy Lobato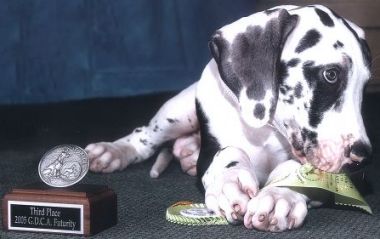 They were the youngest pups in their classes
Rooster, Dyami, Kele & Feather all did a good job.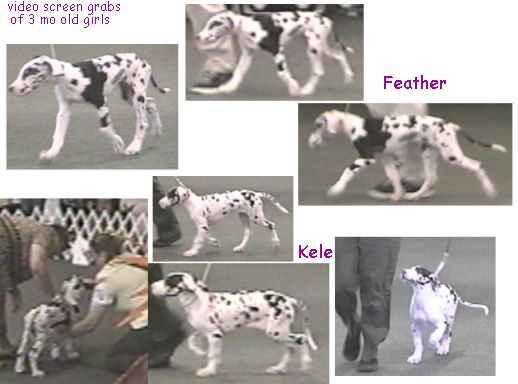 [Go to PAGE 3]

Go to Sixstar Danes' homepage