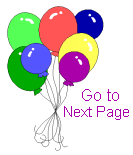 On 03/19/06 we had a party to celebrate
the birthdays of our 2003 litter
and the upcoming one of our 2001 litter

In attendence were
birthday boys: Rocky Roku & Fortune
soon to be b'day boys: Comet & Eagle
Star, Rooster, Kele, Gypsy-Quail, Lass
Dyami, Whinny, Feather, Journey
Alexx(?),Holly(lab) & Jet(chiX)


A big congratulations to the new CGC pooches!
They are...


Rocky Roku


Rocky's "sister" Alexx


Comet (his whole litter are Canine Good Citizens)


Gyspy-Quail & Rooster (3rd generation CGCs)
Thanks Amanda for taking the time out to do the testing :)



Feather


Grandma Star, dad Eagle & (butt high) son Rooster


Lass


Fortune


Jet


Kele - Whinny


Alexx, G-Q, Rocky & Dyami


Comet & Jet


Whinny


Rocky