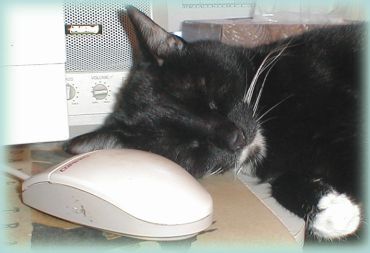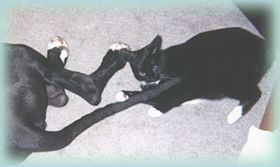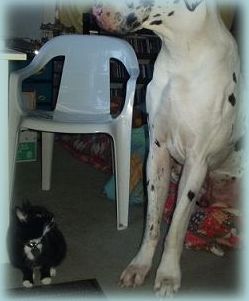 Tember(named for month she was acquired in;September)
is a small but spunky spayed Stubby Tailed Manx housecat.

Manx cats are born either with short tails or no tails at all.
Because of the lack of a true tail this breed typically has larger and often stronger haunches than average cats like a bunny's butt.

Tember has a very short tail and the vertebrae in it are kinked towards the end.

This primarily one person cat was a sort of rescue as she was given away
as a youngster in 1993 due to her previous owners being unable to keep her.
I was to find her a home, little did I know it was going to be mine.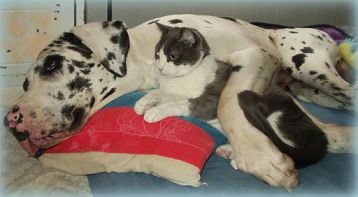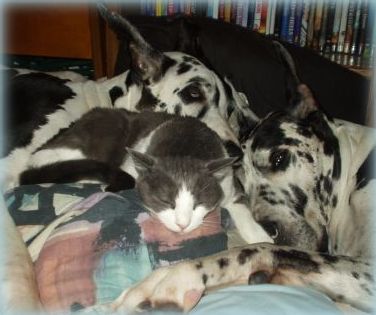 Dante' is a neutered domestic short hair.
This friendly neutered housecat cat was adopted as a kitten in 1997
from the Devore Animal Shelter.

Dante' is an affectionate guy as well as a fellow artist.
His medium is fogged up mirrors & windows as he loves to
paw, tounge and whisker paint on them.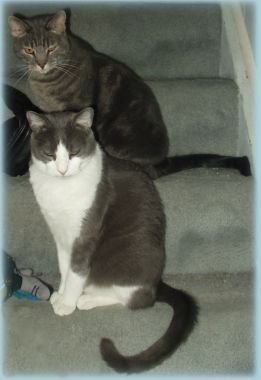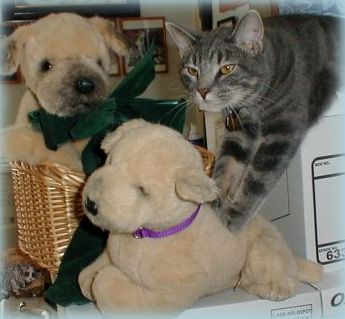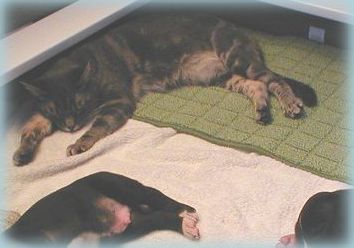 Pryde, is a peculiar neutered housecat whom
we adopted December 2000 from the Devore Animal Shelter.

This Tabby cat loves to kiss... he's kiss you on the nose and if you don't watch out
he'll end it with a love nip.

Pryde especially loves puppies.
Given the opportunity he'll hang out with them in the whelping box,
play & even eat along with them when they are weaned.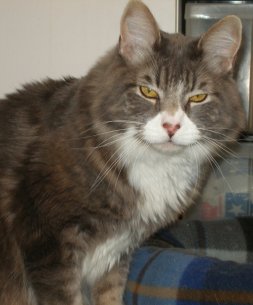 Ben, is a big neutered boy
we adopted July 2007 from the Burbank Animal Shelter.

This 15lb possibly mainly Ragdoll Cat was more than likely born in early 2001.
He was an owner turn in as the owner's grandchildren were allergic to him.

Ben is a very gentle guy who loves being brushed.
He is definately an arm full.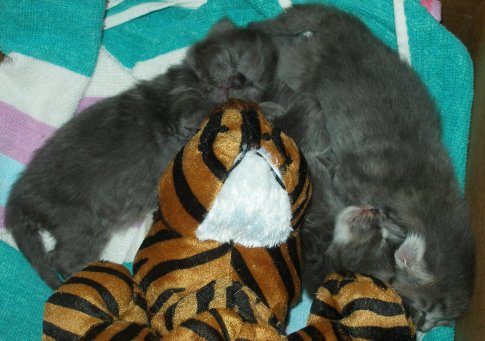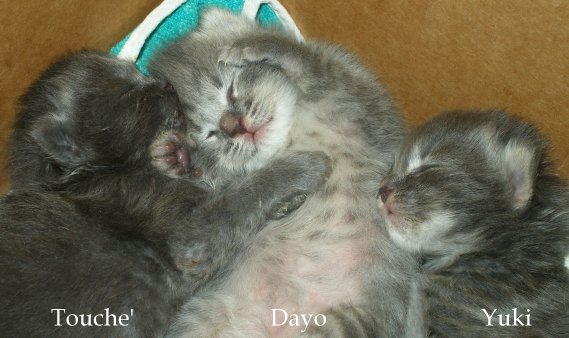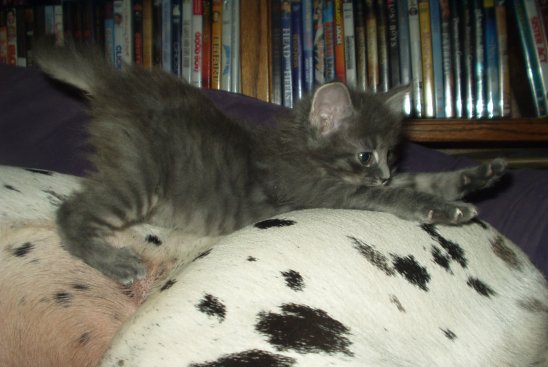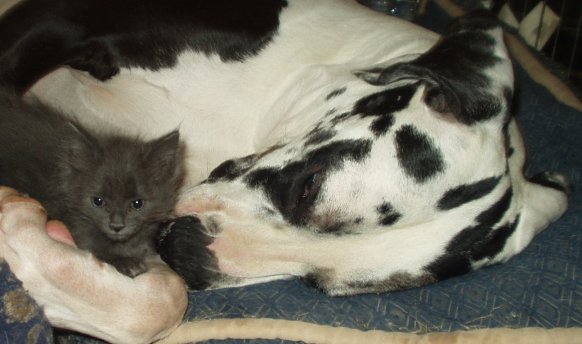 Yuki & Touche' are 2 of 3 orphaned kittens born around March 18th, 2007
that were brought to us at about 8 days of age.
We successfully hand reared the kittens and found homes for Dayo & Touche'.
However, Touche' came back into our care after a week.

Yuki is an outgoing striped neutered fellow while his smokey neutered brother Touche' is gentler and seems more reserved.




[HOME]
Or go to our 4 footed family page