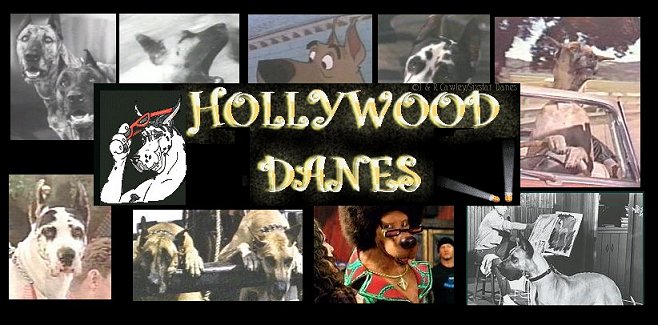 SCOOBY-DOO MEETS THE BOO BROTHERS
Year: 1987
Dane names: Scooby-Doo, Scrappy-Doo

The first feature to star Scooby, Shaggy & Scrappy is part of the "Hanna-Barbera Superstars 10" direct to TV movies.

In this film Shaggy inherits a house from his Uncle Beauregard. Once there, he finds it haunted by a confederate ghost. They call for ghost cathers and the Boo Brothers arrive. The ghostly brothers resemble the Three Stooges.

Sorrell Booke, of DUKES OF HAZZARD fame, plays the sherrif and his twin brother.

More images below.