Sefaroo Mischiefmaker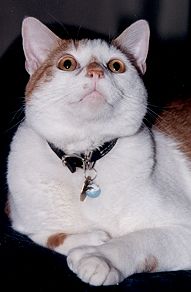 "ton of fun"

---
Spring 1996 - Dec 23rd, 2000
---

We adopted Sef as a kitten from our local Animal Shelter.


He was a gangly little thing with big ears and paws to match.

Sef, which stood for 'six-each-front', was a polydactyl cat.
He had a total of 21.5 toes - 6 toes on each front foot, a dew claw on one hind
and a small bud of another on the other hind.

It was Sef's last day when we adopted him and brought him home.
This fellow not being well liked by our other kitties took to our dogs instead.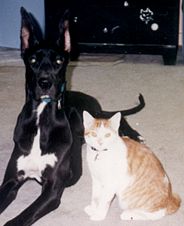 He truly was a dog in a cat's body.




Sef grew and grew - and GREW!!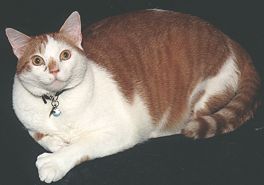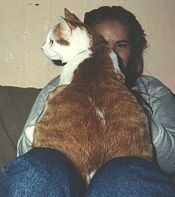 He was a large cat with several health problems.
A heart murmur, mishaped nostrils, seasonal allergies & extra weight which wasn't from eating heavily.

On a Saturday morning he suddenly turned ill.
His vet believed he had a bloodclot.
We sent him to Rainbow Bridge away from the pain his body was racked with.




Now Sef is at peace with his doggies there.

We'll never forget you, Sef.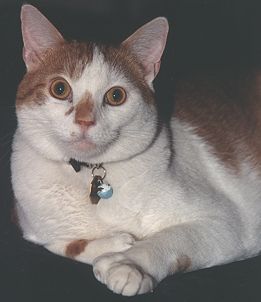 HOME