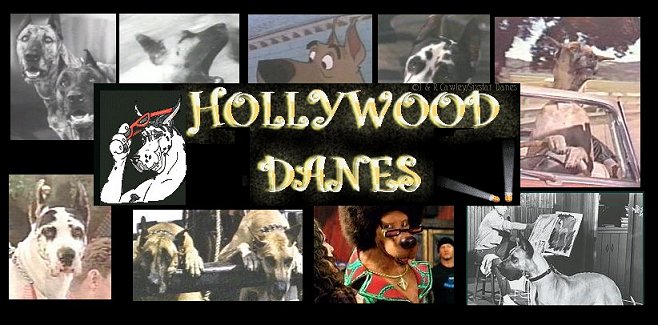 THE SHAGGY D.A.
Year: 1976
Dane name: Brutus

A sequel to Disney's THE SHAGGY DOG in which a young Wilby Daniels (played in the original by ) turns into a big shaggy dog due to a curse on a ring. Wilby is now grown up and played by Dean Jones. He decides to run for District Attorney. His opponent discovers the magic ring causing Wilby's shapeshifting curse to return.

After his first "return" as a shaggy dog, he has a run in with a large Dane called Brutus - according to the dog house the Dane lives in.

Also featured in the cast are Suzanne Pleshette, Tim Conway, Keenan Wynn, Jo Anne Worley and Dick Van Patten.

More images below.