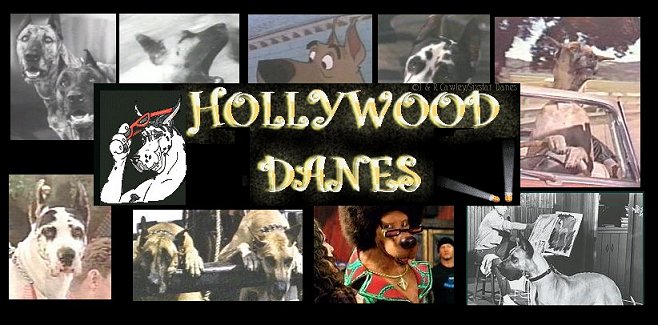 YOU NEVER CAN TELL
Year: 1951
Dane name: not given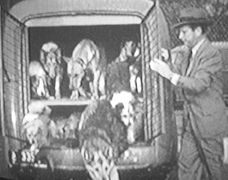 A German Shepherd is left 6-million dollars from his eccentric late master. The dog is poisoned and goes to heaven but he's given his wish to be sent back as a human named Rex (Dick Powell) so that he can catch his killer and clear the name of his master's secretary.

About halfway through the film, Rex frees the dogs in a dogcatcher's wagon. A Fawn Great Dane is among the dogs freed.

More images are below.