May 30th, 2008 was a day of mixed feelings
First was the sorrow of helping 7 year old Comet cross rainbow bridge.
While Comet's spirit was still shining his body was ready to rest.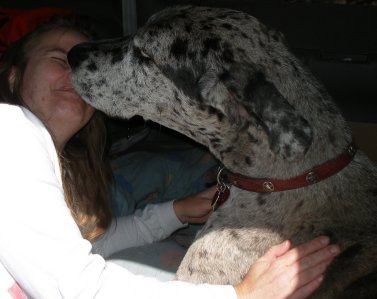 Comet's last kisses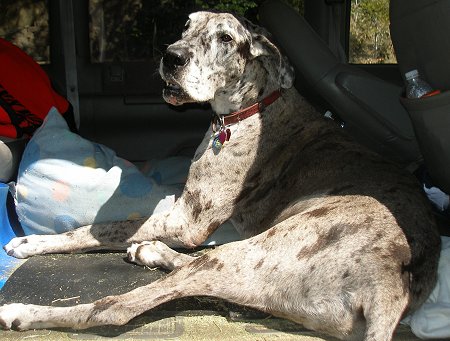 Comet resting in our van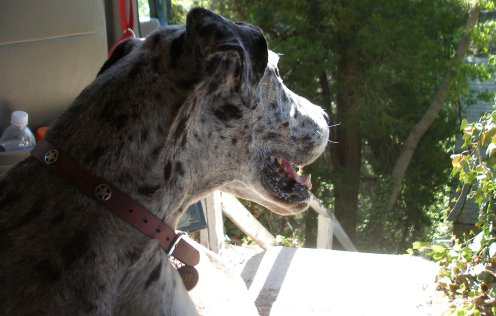 Comet enjoyed seeing his birthplace one more time.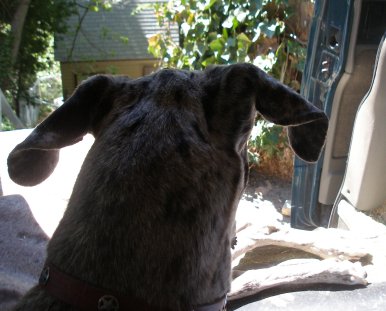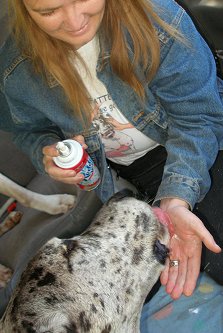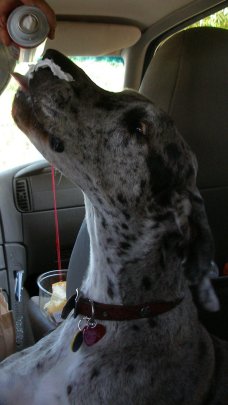 Yummy - Angel Food Cake & Whipped Cream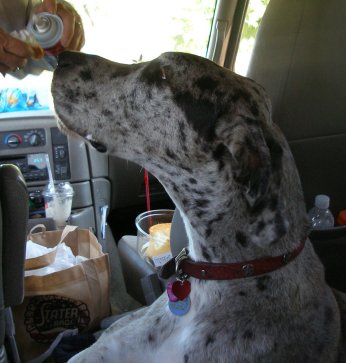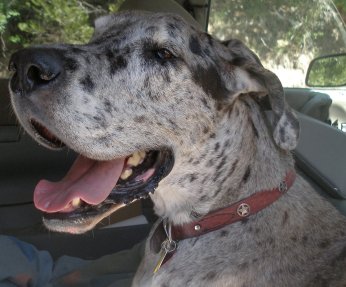 It was good to see Comet smile - Love you Comet!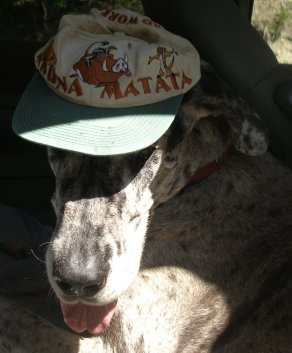 Trying to brighten the mood with a silly hat

Lass' Mom & Grandma came up with Lass to bid Comet farewell.
Afterwards our moods were lifted by our babies.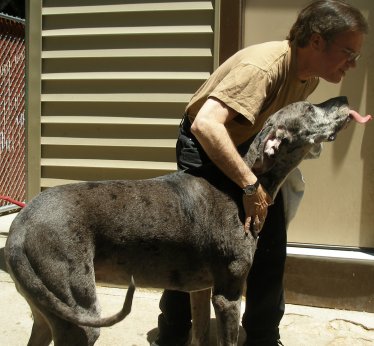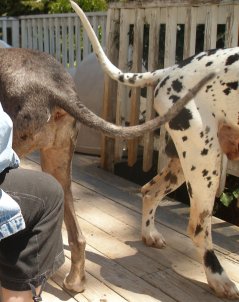 Lass giving loving licks to "grampa" - Lass & Eagle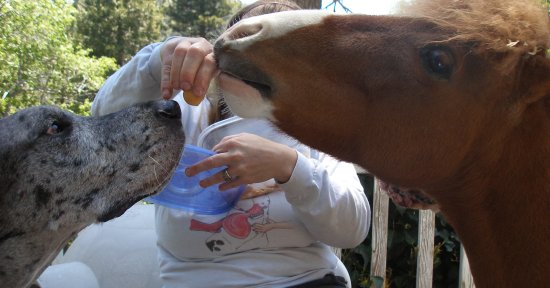 Lass & Saber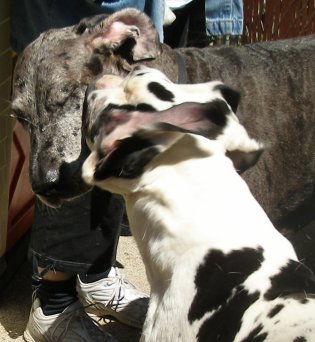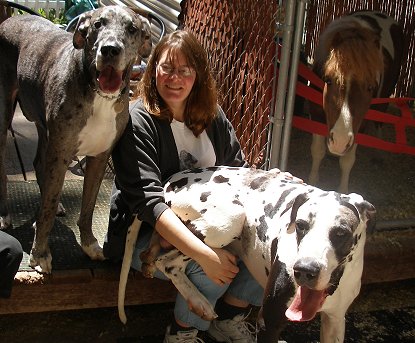 Rooster kissing Aunt Lass a smooch - Lass, Rooster & Saber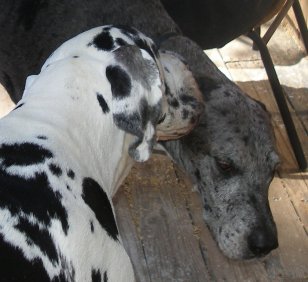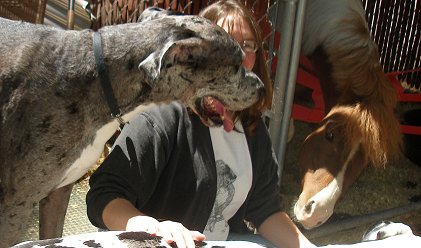 Eagle cleaning his favorite sister's ear - Lass & Saber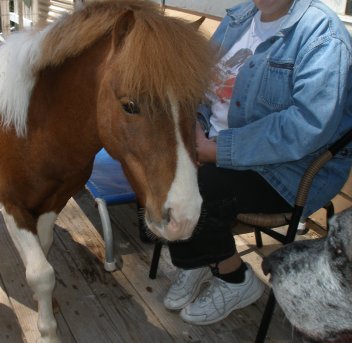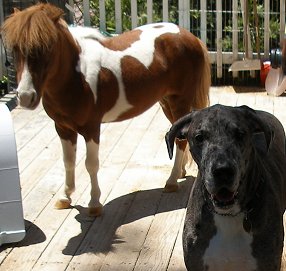 Lass & Saber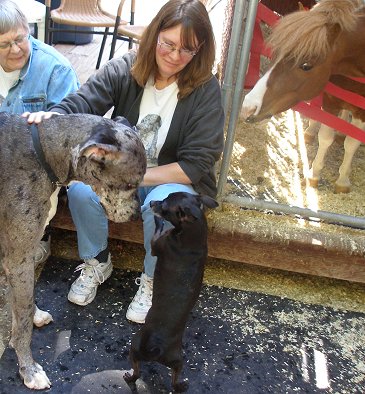 Lass - Lass, Jet & Saber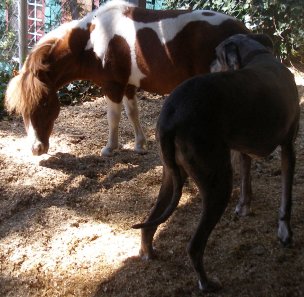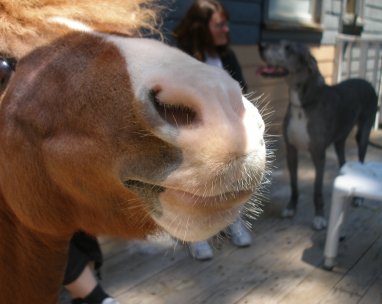 Saber & Lass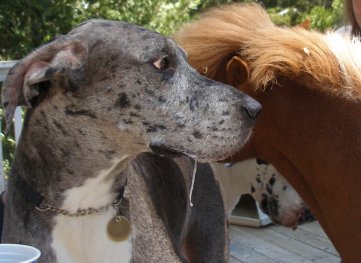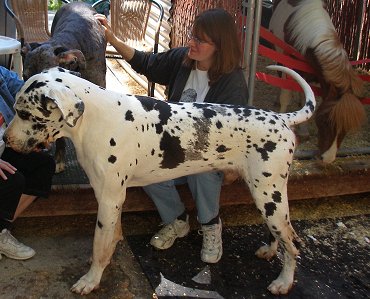 Lass & Saber - Lass, Eagle & Saber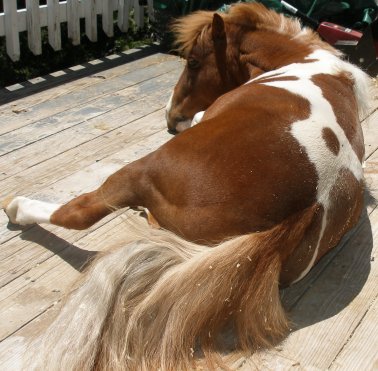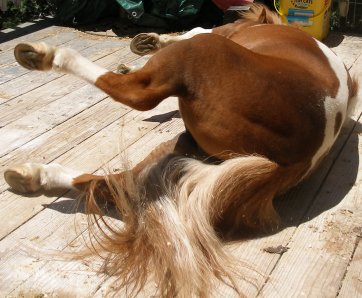 Silly Saber rolling on the deck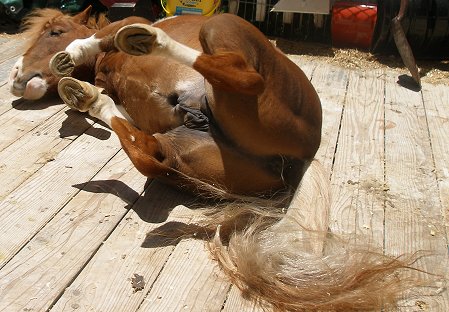 Our Photo Album