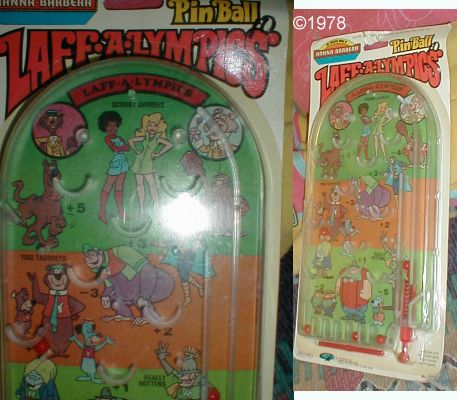 Laff-a-lympics Pinball
Price: $15.00 (includes shipping)

Never removed from card.
A rare item from the Hanna-Barbera version of the Olympics.
Copyright 1978.
Cartoon characters pictured on the portable pinball game include
Mildew Wolf, Snagglepuss, Scooby-Doo, Captain Caveman,
Blue Falcon, Grape Ape, Yogi, Boo Boo,
Huckleberry Hound, The Dalton Brothers, Muttley and more
Measures roughly 10" x 5.5" x .5".
Never played with.