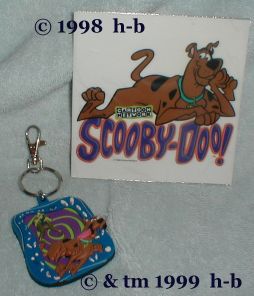 Scooby Doo Twosome - keyring & decal
Price: $7.00 (includes shipping)

A rubber keyring with Scooby running from a monster. Keyring as a dandy clip so you can attach it to somewhere handy.

Measures roughly 2.5" x 2.5" not including the chain & ring

Also you get a window decal (measures 5" x 5") still in its original packaging!